Hotel High Rise Sign and LED Marquee Sign, Metairie Louisiana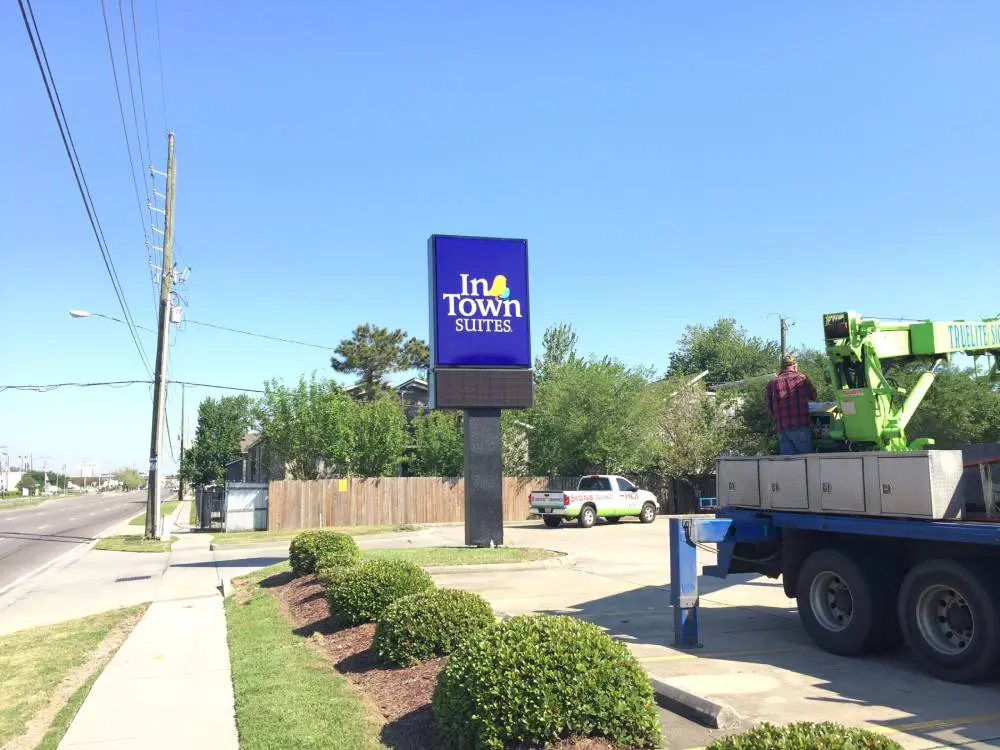 High Rise Hotel Signs paired with a Programmable LED Marquee Sign really do a fantastic job of getting your business noticed.  Increase sales with flashing advertisement on your led electronic message center. Program a message for morning traffic / viewers, another message for noon time traffic and different advertisement for afternoon traffic / viewers.  Messages can even be programmed months in advance, freeing up more of your valuable time.  
Thinking about upgrading your sign(s), reach out to HLA Signs today.  Let's get your business noticed!