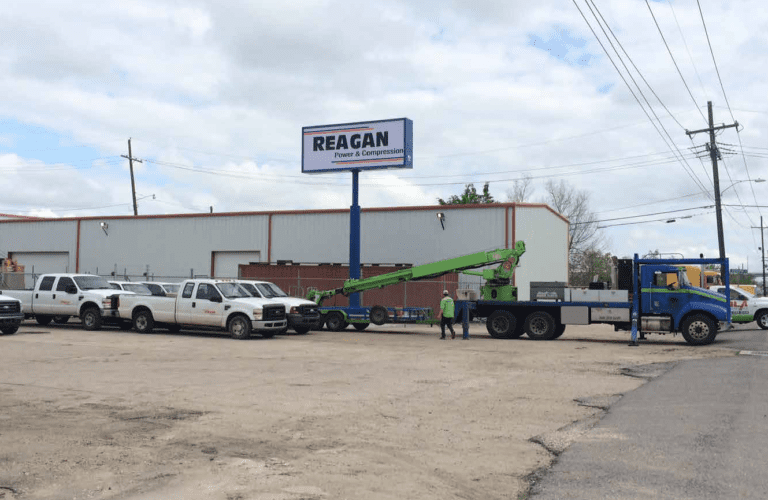 Industrial Supply Company Signs, Louisiana
illuminated Pylon High Rise Sign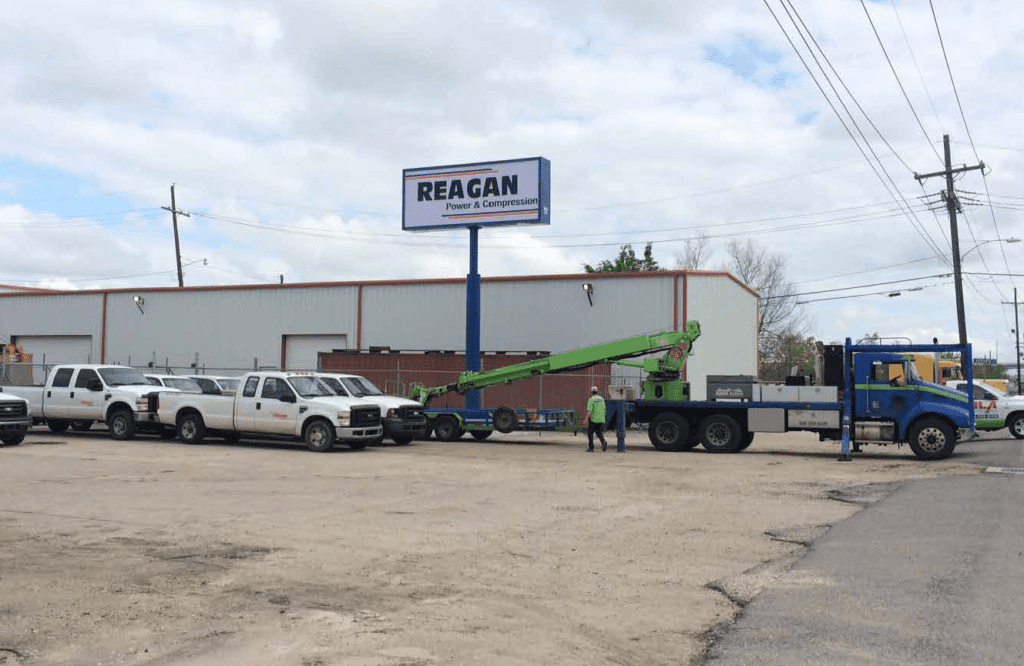 HLA Signs has been designing custom business signs for over 21 years, we have experience with non-illuminated signs and electric (lighted sign) signs in a variety of settings. Internally illuminated, Electronic LED Programmable Signs, Light Box Style Signs, Multi Tenant Signs, Fuel Price Sign, Gas Station Signs, C Store Sign, Shopping Center Signs, Restaurant Signs, Church Signs, Industrial Supply Company Signs, and many more. HLA Signs can design a new custom business sign or refurbish an existing sign using your business logo and company colors.
Reach out to HLA SIGNS today about your specific project.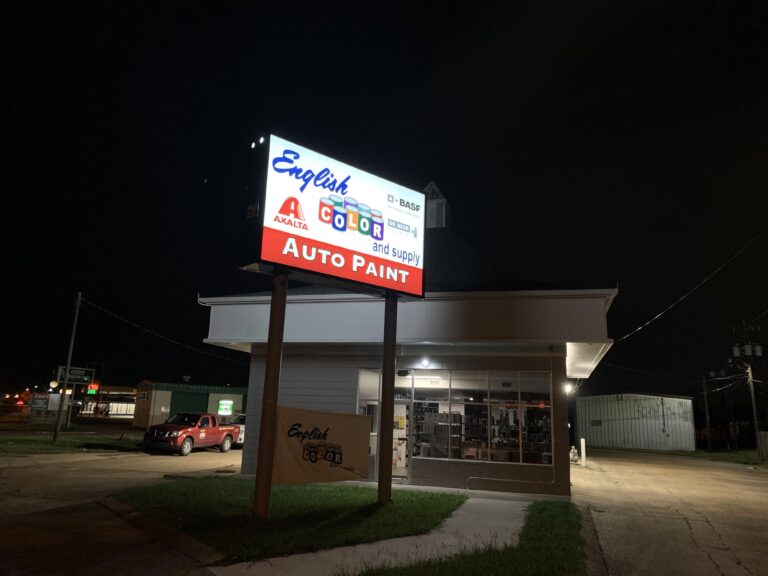 Custom Business Sign for Retail Business
HLA Signs, Alexandria, Louisiana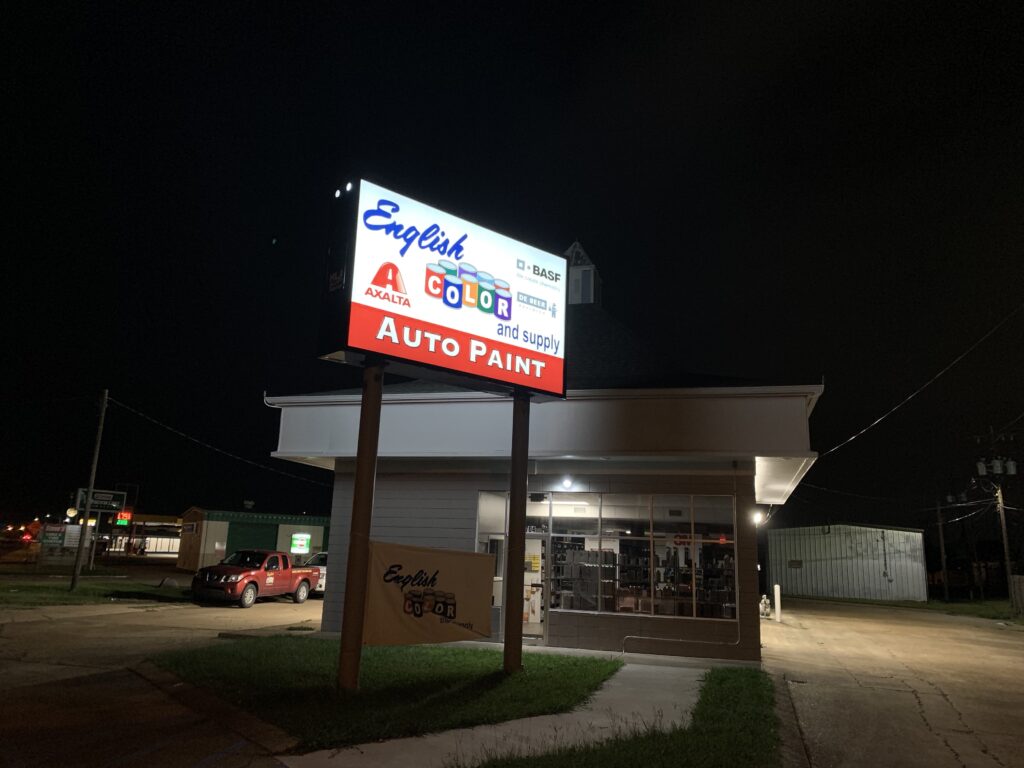 English Color and Supply Auto Paint Store contacted us about designing a sign for their new Store Location in Alexandria, Louisiana. Using the existing pylons we designed and manufactured a new lighted business sign. Internally LED illuminated pylon sign cabinet with company logo. As pictured above the sign is very colorful, eye catching and bright at night. Call HLA Signs for assistance with getting your business noticed.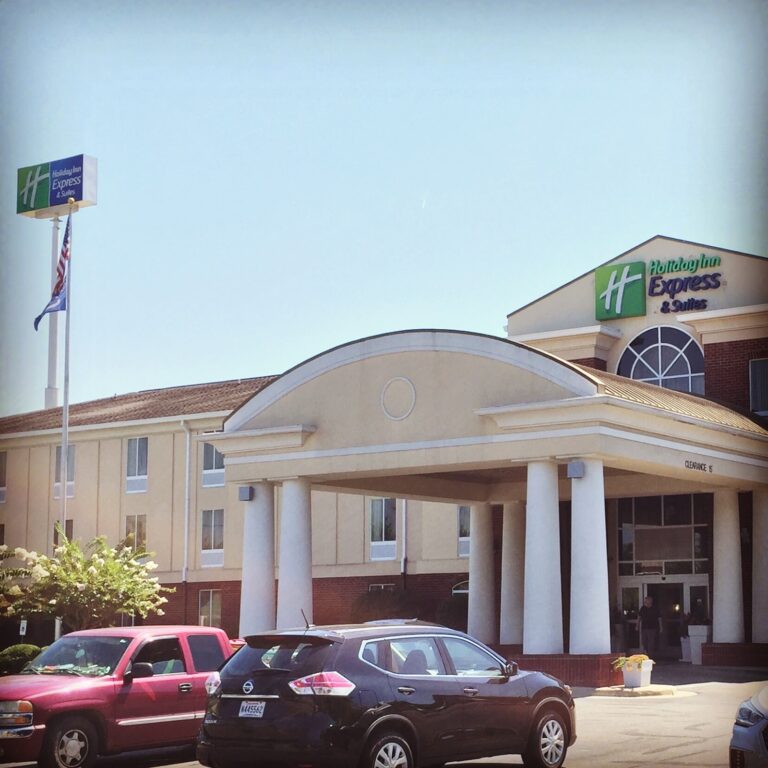 Exterior LED Hotel Sign & Dimensional Letters
HLA Signs, Your Full Service Louisiana Sign Company
Sign Sales, Manufacturing, Installation, Maintenance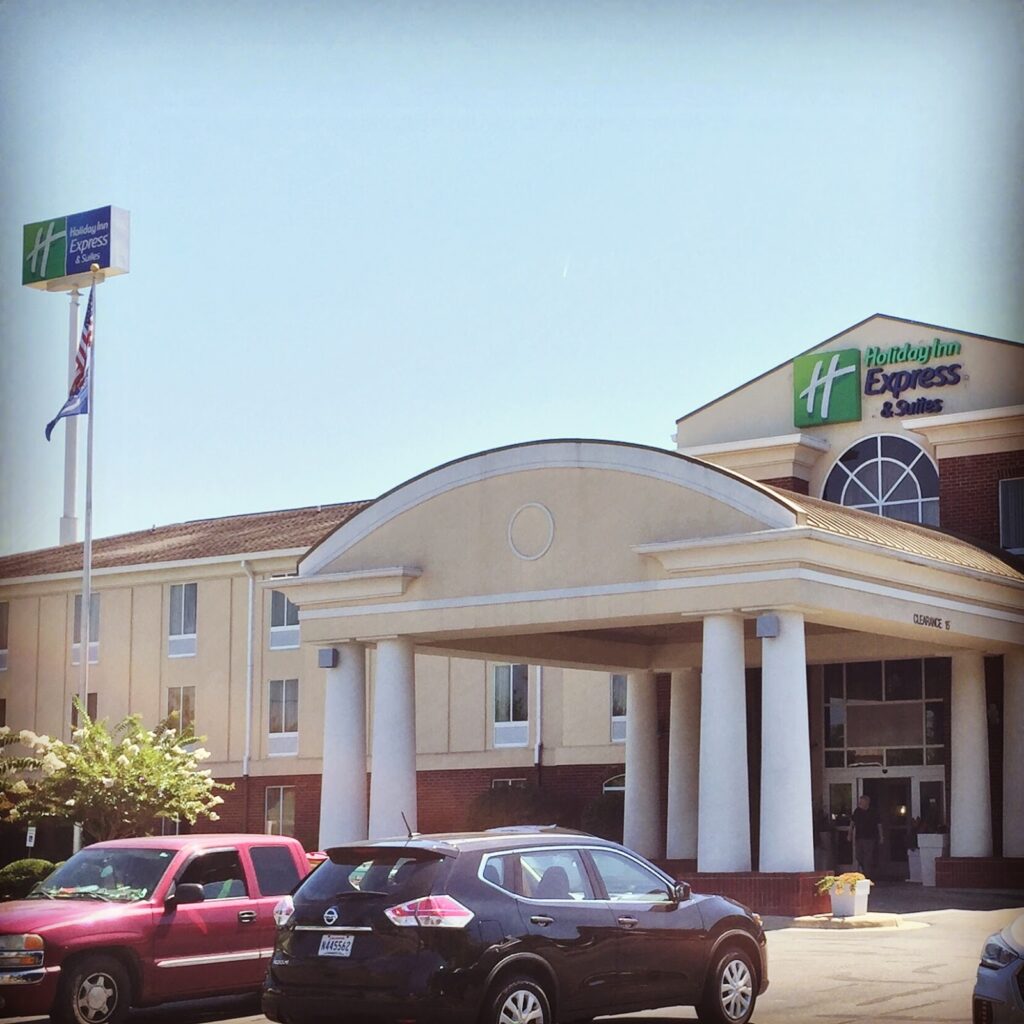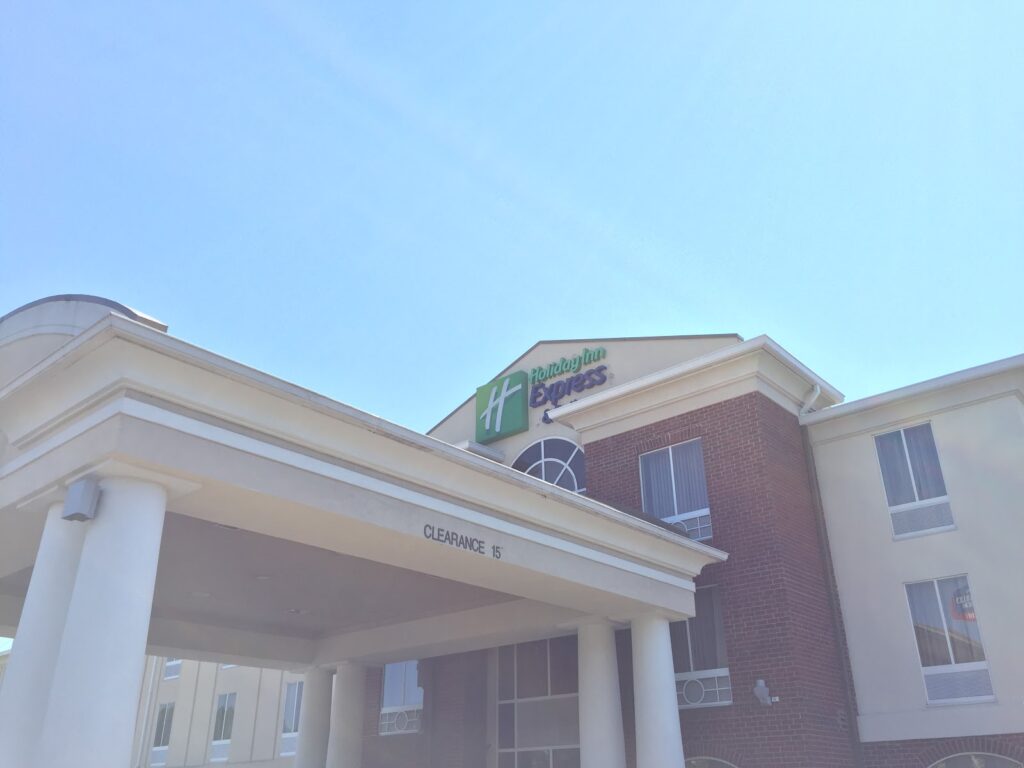 HLA Signs Proudly serving Louisiana for over 20 years. HLA Signs provides sign manufacturing, installation, and maintenance. Our signs are manufactured using the highest quality products to meet and exceed your expectations. We have installed numerous hotel signs throughout Louisiana. Pictured above is a recent sign project completed for Holiday Inn Express in Ruston, Louisiana. Do you have an upcoming sign project? Call HLA Enterprises today to discuss your new custom business sign.